In order to always guarantee and demonstrate the best possible quality, we work with certified materials for our custom bags. Each personalized bag contains materials that have been awarded certificates so that our customers know that our tailored bags have been responsibly produced with the best care and quality and with an eye for the environment and people.
Discover below which certificates TheCottonBag Company is happy to link to its products: 
OEKO-TEX®
OEKO-TEX® STANDARD 100 is one of the world's best-known labels for textiles tested for harmful substances. It stands for customer confidence and high product safety. If a textile article carries the STANDARD 100 label, you can be certain that every component of this article, i.e. every thread, button and other accessories, has been tested for harmful substances.
Sedex
Sedex is a membership organisation that provides one of the world's leading online platforms for companies to manage and improve working conditions in global supply chains. Sedex supports all members with innovative solutions to protect people, the environment and business, in a sustainable and ethical way.
Control Union
Control Union Certifications expanded continuously from agriculture. Sustainability throughout the industry logistics chain, touching on food, feed, forestry, organicmass, organicenergy, social aspects and textiles, became increasingly important.
GOTS
GOTS is the worldwide leading textile processing standard for organic fibres, including ecological and social criteria, backed up by independent certification of the entire textile supply chain. This transparency also gives consumers the power to choose truly organic products sourced from green supply chains.
Fairtrade
Fairtrade helps farmers and workers in developing countries gain a better foothold in the supply chain so they can make a living from their work and invest in a sustainable future.
Better Cotton Initiative (BCI)
The Better Cotton Standard System is a holistic approach to sustainable cotton production which covers all three pillars of sustainability: environmental, social and economic. The system is the largest cotton sustainability program in the world.
Global recyled standard
The Global Recycled Standard (GRS) is a voluntary product standard for tracking and verifying the content of recycled materials in a final product. The standard applies to the full supply chain and addresses traceability, environmental principles, social requirements, chemical content and labeling.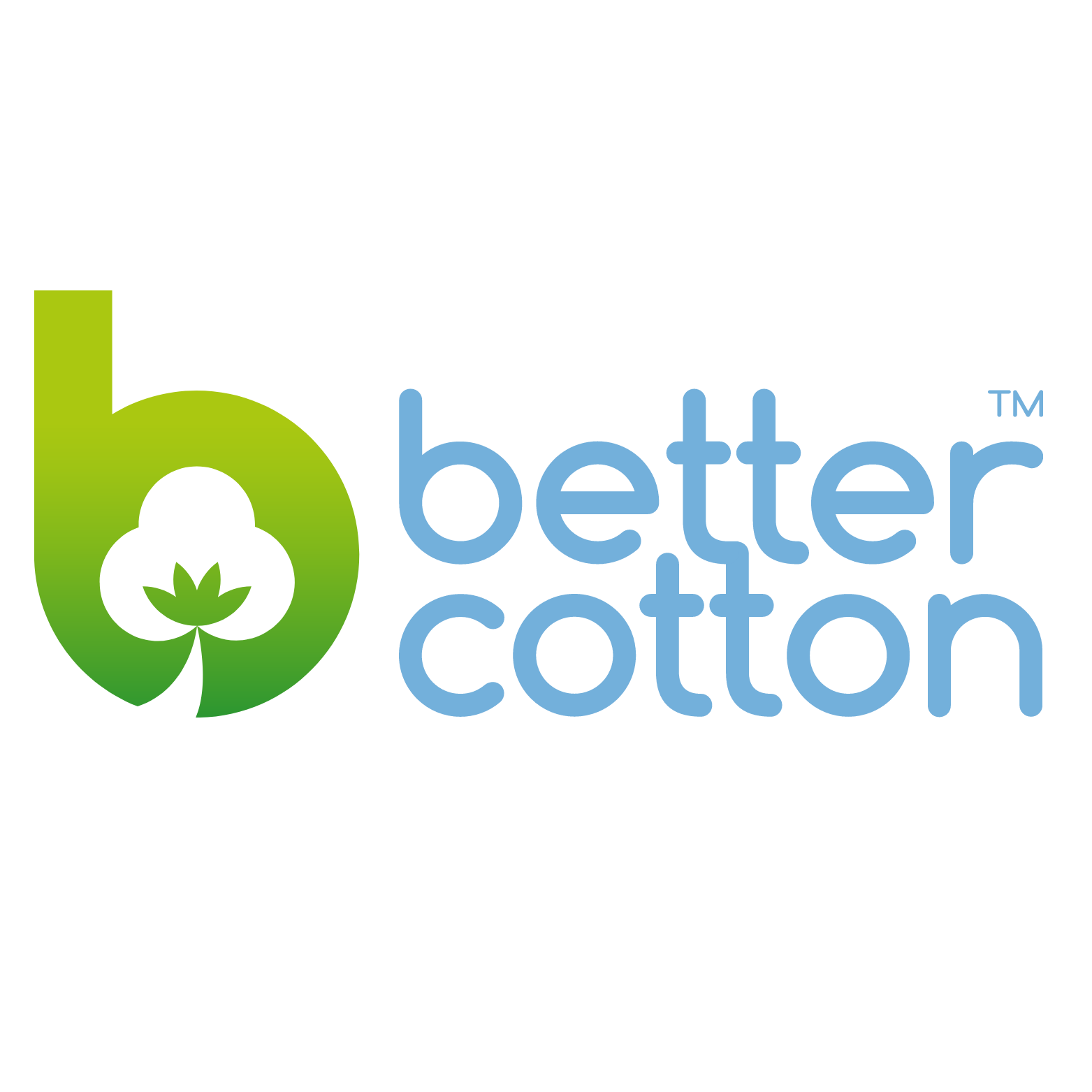 Better Cotton
Better Cotton is the world's leading sustainability initiative for cotton. Better cotton's mission is to help cotton communities survive and thrive, while protecting and restoring the environment.
SGS OHSAS 18001
Internal Auditor Training from SGS – develop the skills to conduct and compile internal audits This training is designed to equip participants with the knowledge and skills required to assess and report on the consistency and effective implementation of occupational health and safety management systems.
International Organization for Standardization (ISO)
The International Organization for Standardization (ISO) is an international nongovernmental organization made up of national standards bodies; it develops and publishes a wide range of proprietary, industrial, and commercial standards and is comprised of representatives from various national standards organizations.
Our mission
These certificates match our vision on sustainability and our mission to produce differently.